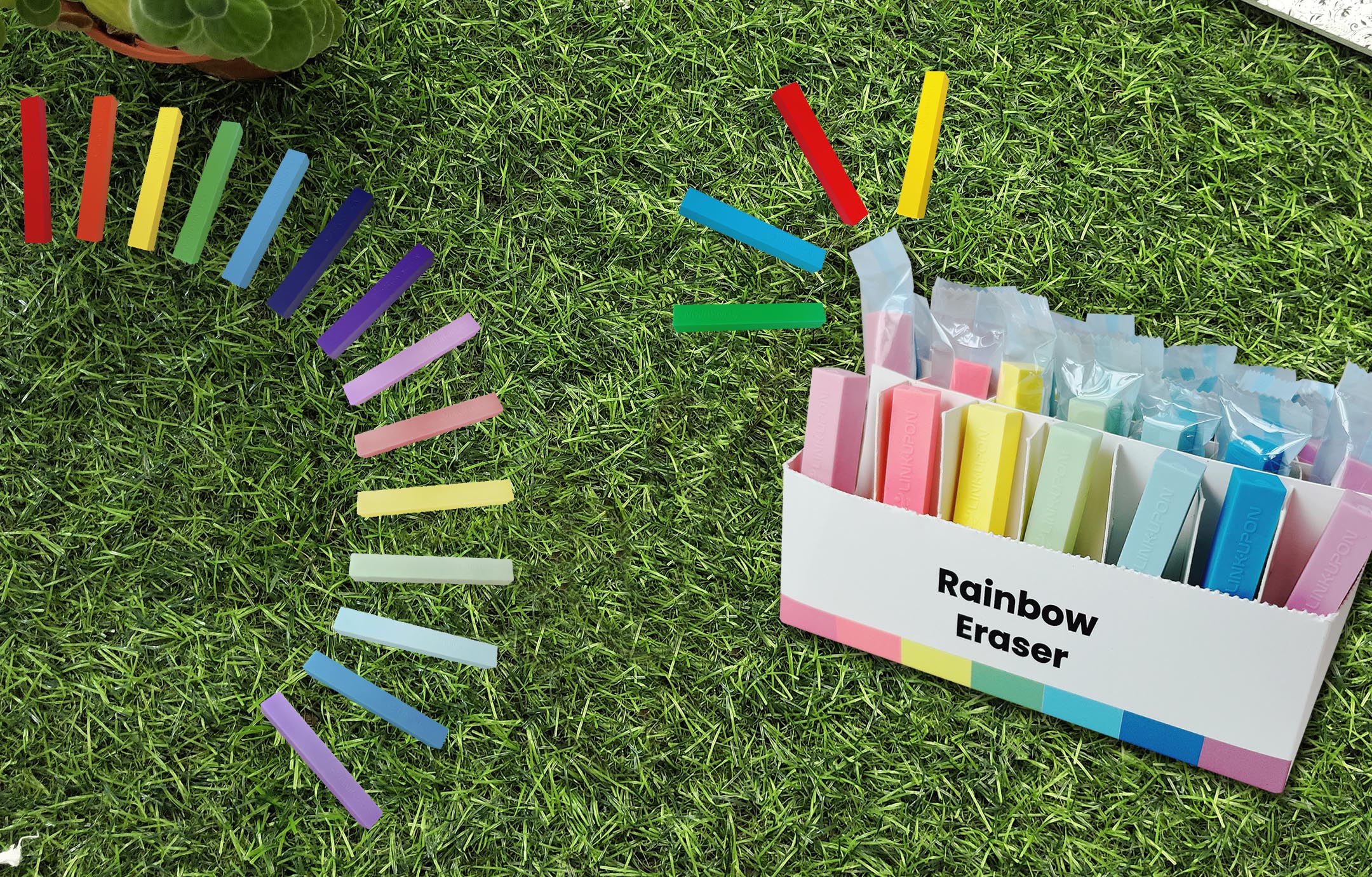 Product Description
Ø
Vivid Rainbow & Mild
Macaron
,
14 colors available.
Ø
Excellent erasing performance, mistakes go away!
Ø
Compact square eraser bar for easy carry & storage.
Ø
Safety Guarantee, NON-PVC Eraser, EN71-3 certified.
Eraser dimension:
10mm x 10mm x
70mm
Packing: 1PC/bag
(Combo value pack also available for 42pcs/display )
Product Features
♦ So pretty- Vivid Rainbow & Mild Macaron colors.
♦ So easy- Get rid of mistakes with hi-clean quality.
♦ So durable- Length 70mm, not easy to break and long life last!
♦ So perfect- Square point is just perfect to erase details.