Korea Chem:
Our Journey and Achievements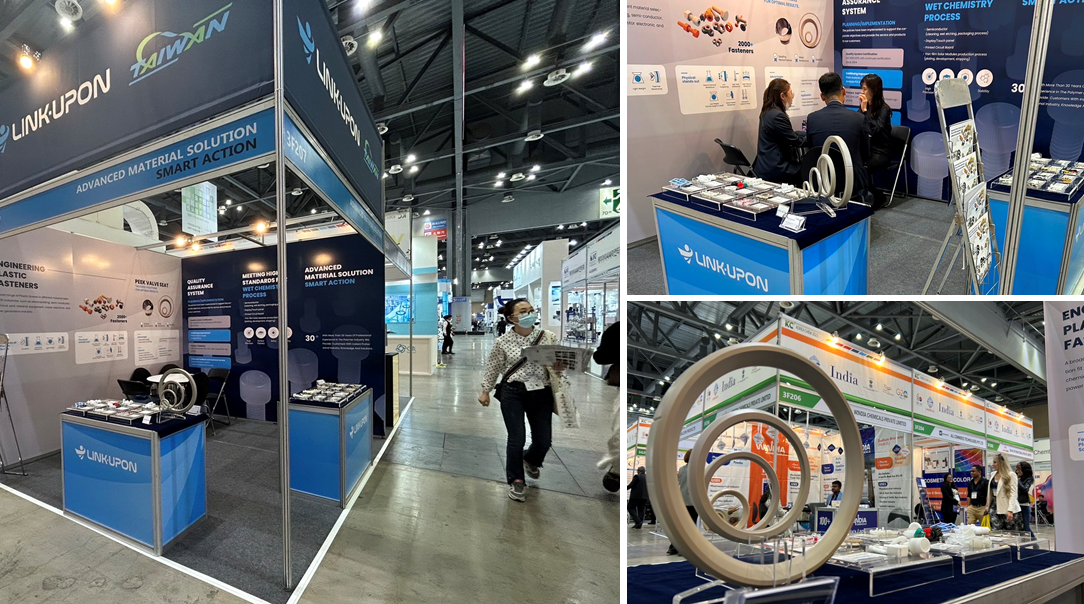 We are excited to share that Link-Upon had a successful exhibition at KOREA CHEM, held from April 25th to 27th, 2023, at the KINTEX exhibition center in Seoul. With over 500 exhibitors and 20,000 visitors, KOREA CHEM is one of the largest chemical and process industries exhibitions in South Korea. During the three-day exhibition, Link-Upon showcased our range of engineering plastic screws and fasteners, which were highly praised by industry experts, engineers, and end-users. Our products have earned a reputation for their high-quality and application, which meet the strict requirements of the chemical wet process industries.
We were thrilled to have the opportunity to meet and exchange ideas with visitors from South Korea and around the world. Their positive feedback and interest in our products continue to motivate us to strive for excellence in the industry.
Link Upon is committed to providing the best quality, innovative technology, and customer service that our partners can rely on. We look forward to continuing to meet and exceed our customers' expectations at future exhibitions and beyond.