KOREA CHEM is an Int'l exhibition for the processing of pharmaceutical, bio, cosmetic, and chemical industries and for fine & specialty chemicals.
LINK-UPON will attend KOREA CHEM 2023 at KINTEX 1 (Korea International Exhibition Center 1) in Korea, to present a series of plastic components used in chemical wet process that provide features like chemical resistance, thermal stability, acid & alkali proof.
Visit us to take advantage from our strength of material core and technology integration. We provide total production process to customization service and machining services by using engineering plastic rods / plates for customized parts and components.
We will demonstrate components made of engineering plastics such as PEEK, LCP, PPS, PPS+GF, POM, PA6, PA66, PTFE, PVDF, PPGF to present how we can help for your industrial applications.
Contact us in advance via e-mail about your concerned application. See you in KOREA!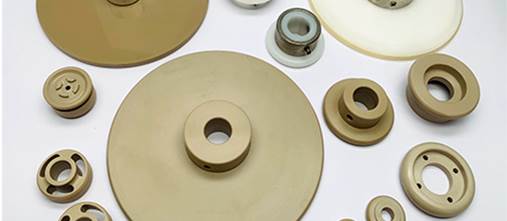 EXHIBITION
KOREA CHEM 2023
WEBSITE| www.koreachem.org
VENUE|KINTEX 1, Gyeonggi-do, Korea
PERIOD |2023/April/18~21;10:00-17:00
BOOTH|3F207