The last "Fastener Fair Stuttgart" attracted 12,070 visitors from 90 countries and 987 exhibitors from 45 countries came to Stuttgart. This resulted in the biggest Fastener Fair Stuttgart to date and we expect another big success in 2023.
Differ from metal fasteners, plastic-made fasteners are light weight, resistance to chemical and corrosion, low-friction, self-lubrication, insulation, anti-static, etc. These features are getting critical nowadays in variety of industries, such as semiconductor, automobile, medical, LCD panel and much more.
With more than 30 years expertise in high performance plastics field, Link Upon integrates material technology, material distribution, compounding, molding, CNC machining and supplies more than 2,000 grades of fasteners to global markets. To provide best services and best products, we implement ISO9001:2015 quality system, utilize precise instruments for quality control and inspection. We are proud to say that we are a world-class manufacturer of plastic screws from Taiwan, the "Kingdom of Screws".
Contact us in advance via e-mail about your required products. See you in Stuttgart!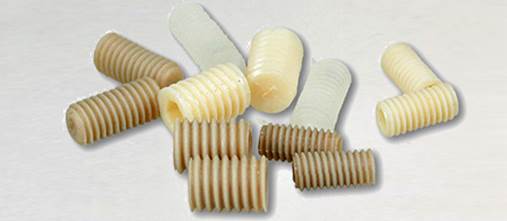 EXHIBITION
Fastener Fair Global 2023
WEBSITE|www.fastenerfairglobal.com
VENUE |Messepiazza 1, 70629 Stuttgart, Germany
PERIOD|2023/3/21-23 ; 09:00-18:00(3/23 ~16:00 closed)
BOOTH|3599 ( Hall 7 )