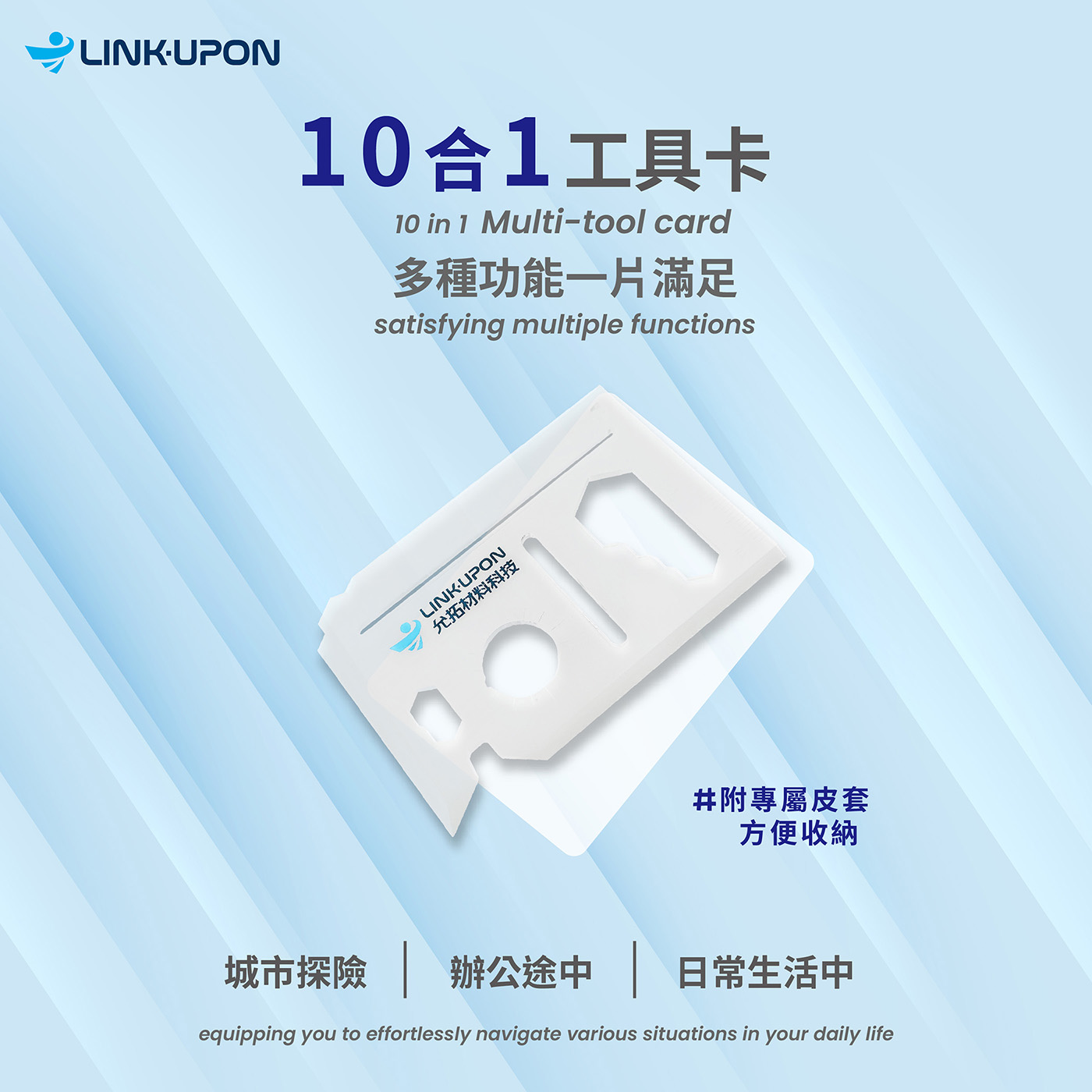 Multi-tool card
10 in 1 multi-tool card, satisfying multiple functions
①Ruler (mm & Inch)
②Keyhole
③Slotted screwdriver
④Side knife
⑤Sawtooth
⑥Direction Identifier
⑦Wrench
⑧External hex wrench (M4/M5/M6/M8)
⑨Mobile Phone Stand
⑩External hex wrench (M2.5/M3)

Product Detail
PC Multi-Tool Card — Ultra-Thin, Portable, Durable, and Practical
Dimensions: 68mm Length × 45mm Width × 2mm Thickness
Material: High-Strength PC
Portability: Lightweight, Convenient Storage
The PC Multi-Tool Card, with a sleek design and compact dimensions smaller than a standard credit card, this multi-tool card is engineered for exceptional strength and practicality, equipping you to effortlessly navigate various situations in your daily life.

Note:
This product contains sharp edges. Please keep it out of reach of kids. When using, exercise caution to prevent accidental injuries.
This tool card is lightweight and easy to carry, it is suitable for temporary & easy-to-get use; the product cannot completely replace the functions of metal wrenches/metal screwdrivers/metal blade or saw blades.